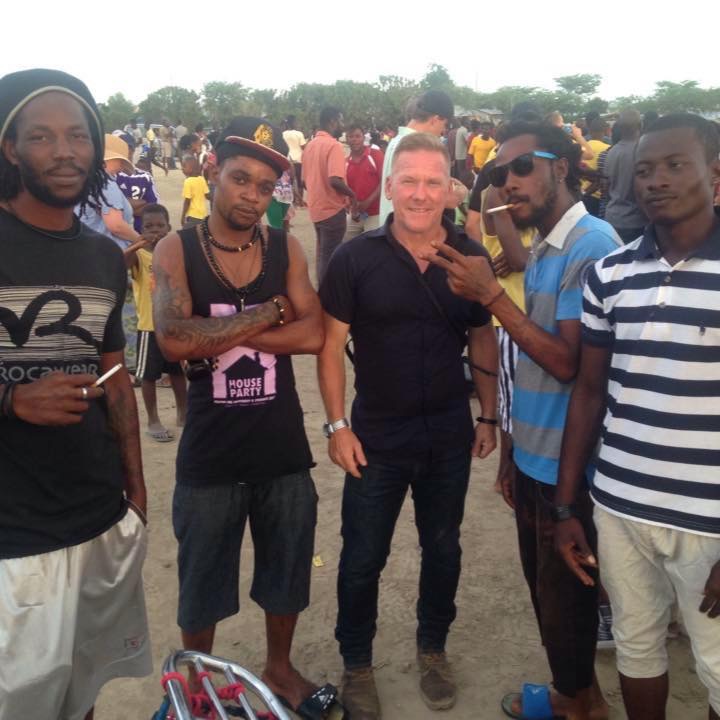 Flip (Philip) Holsinger is an American photojournalist and proud follower of the Gonzo tradition. Holsinger's work is primarily displayed in mixed-media, immersive exhibitions, in original books, and in the form of an online digital dispatch (which is where you are reading this. The dispatches being, originally, a private reporting of his his day to day movements and impressions from the field for his daughter). Holsinger has worked as a high school math instructor, lobster boat sternman, short order cook, and sailor.
He is the author of three books of photojournalism: The Hands of the Prime Minister: An Illustrated Conversation with Haiti's Longest Serving Head of Government (with foreword by Sean Penn: release date: 10 October, 2017: P.Q. Blackwell, Auckland, New Zealand. Hard bound with dust jacket, 150 pages);  A Tourist of Saints: A Photo Graphic Journal of Haiti (with afterword by Petra Nemcova: 2014: Henri Deschamps, Port-au-Prince, Haiti. Perfect bound, 300 pages); Unembraced: Photographic Dispatches (2010: Self Published. Perfect bound, 80 pages); and a collection of poetry: Winter Fragments: Selected Poems (2014: Self Published. Perfect bound, 120 pages).
In 2014 Holsinger began a new work in the Caucasus region of Asia photographing the life of nomadic shepherds and their dogs. He is working toward a new exhibit for 2017.
You can reach him by email: flipholsinger@gmail.com