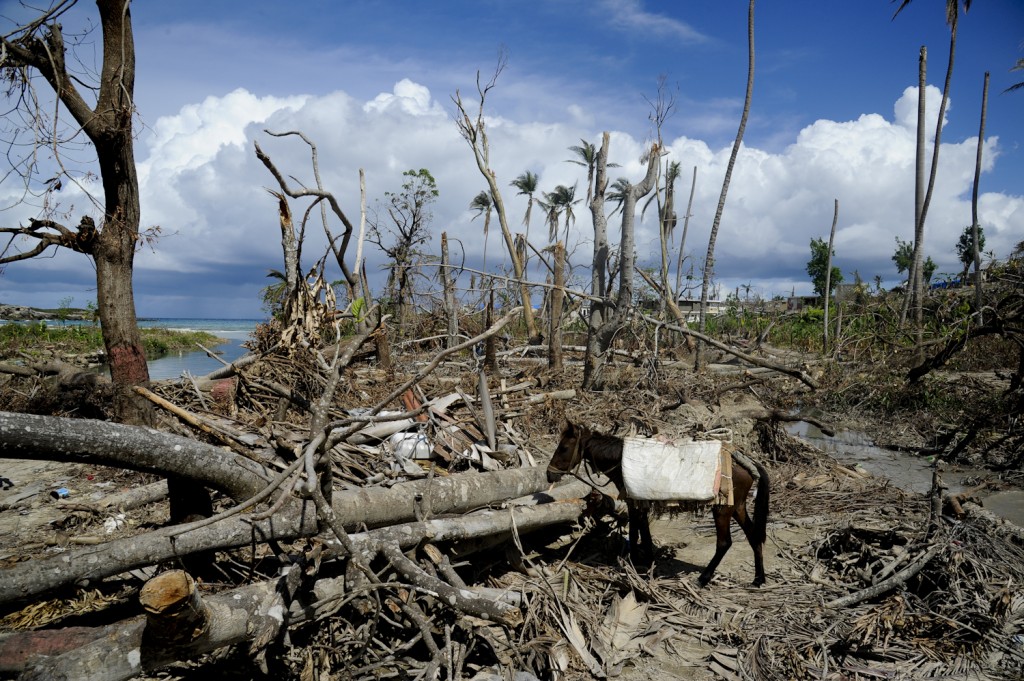 The storm took at lot. Boats and houses and chickens and dogs. It took hundreds of people. One father ran from his house with his son in his arms. Debris from his exploding house struck the son as the father ran and killed the boy instantly. In Anse Duclair Tibibine Milold fled into the winds and rain as her house collapsed and was washed out to sea.  On Ile-a-Vache Weldy listened helplessly as people in the village of Kay Coq screamed and cried while the violent winds ripped apart trees and boats and flooded houses. No one could move to help those screaming. In Beaumont on the road to Jeremie the coffee plantations were shaved. In Dame Marie at the end of the island the cocao plantations were stripped. It was a storm that covered two states.
Not to be dramatic, but though a storm is over the trouble is not. Three weeks later Tibiline is standing on a patch of white stones where a house once stood. She is wondering how she will rebuild with no money and no resources. For now she is sleeping on the floor of a borrowed space with others. Some are burying the dead. Farmers are investigating their losses: Cocoa, banana, coffee coconut, vetiver, potato, onion, carrot, corn, grenadine. For seventy miles the trees have been stripped. Flying over the affected area it looks like the scene of a great bomb blast. Trees like sticks laying across land. Driving through the affected areas it is like a scene from an apocalypse. And now the rains continue, brining flooding, bringing disease.
On Sunday the U.N. flew in an WHO expert to prepare their plan for dealing with a new wave of expected cholera outbreaks.
Aid is reaching some areas, but not all. The further one drives from the population centers like Jeremie and Les Cayes into the mountains or along the remote coastline it is evident the limitations of aid distribution. The bright blue "Samaritan's Purse" tarps grow fewer and fewer as the road narrows and the mud thickens.
Philippe Arthur of HERO says there is good coordination in setting up relief and medical services in remote towns like Dame Marie. But these outposts are crowded with thousands trekking down from the mountain communities in search of clean water and food.